Got AAAI New Faculty Highlights Awards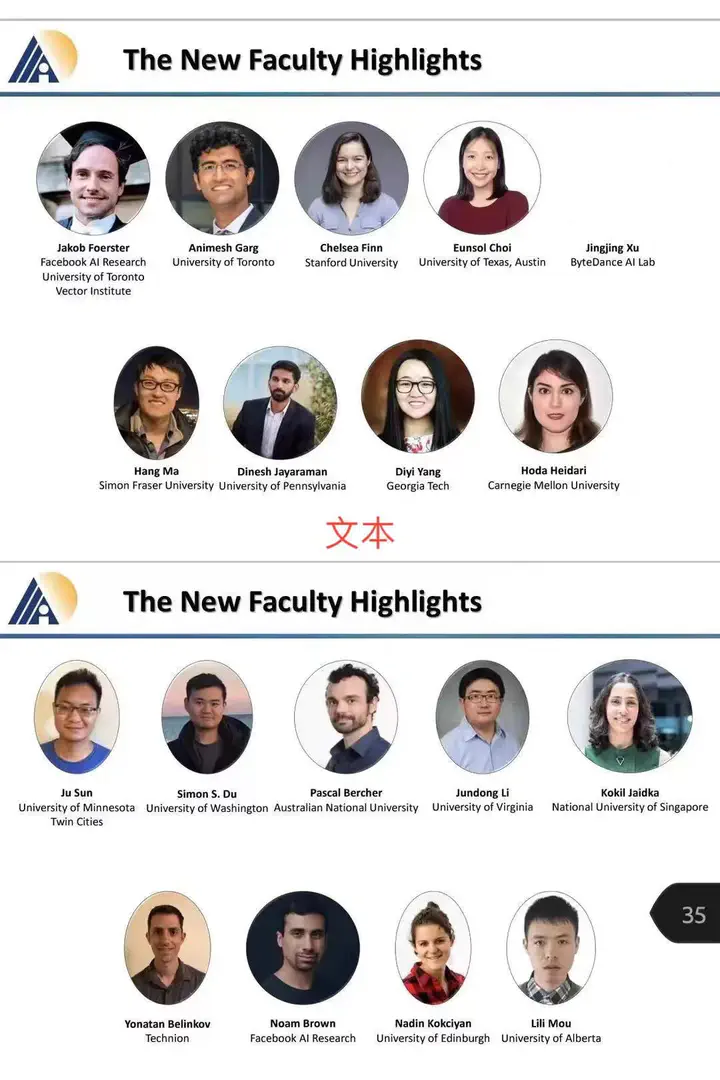 This year, AAAI launched a new invited speaker program highlighting AI researchers who have just begun careers as new faculty members or the equivalent in industry. Applications were adjudicated by a committee consisting of the AAAI-21 chairs and a diverse group of AAAI Fellows.
Very excited to be selected as one of highlighted speakers.
Video: https://slideslive.com/38952032
You also can find other speakers at:
Yonatan Belinkov, Technion
Video: https://slideslive.com/38952033
Pascal Bercher, Australian National University
Video: https://slideslive.com/38952027
Noam Brown, Facebook AI Research
Video: https://slideslive.com/38952037
Eunsol Choi, University of Texas, Austin
Video: https://slideslive.com/38952036
Simon S. Du, University of Washington
Video: https://slideslive.com/38952024
Chelsea Finn, Stanford University
Video: https://slideslive.com/38952022
Jakob Foerster, Facebook AI Research/University of Toronto/Vector Institute
Video: https://slideslive.com/38952035
Hoda Heidari, Carnegie Mellon University
Video: https://slideslive.com/38952023
Kokil Jaidka, National University of Singapore
Video: https://slideslive.com/38952026
Dinesh Jayaraman, University of Pennsylvania
Video: https://slideslive.com/38952020
Nadin Kokciyan, University of Edinburgh
Video: https://slideslive.com/38952031
Jundong Li, University of Virginia
Video: https://slideslive.com/38952029
Hang Ma, Simon Fraser University
Video: https://slideslive.com/38952030
Lili Mou, University of Alberta
Video: https://slideslive.com/38952028
Jingjing Xu, ByteDance AI Lab
Video: https://slideslive.com/38952032
Diyi Yang, Georgia Institute of Technology